Clear force Lightning-2.5φ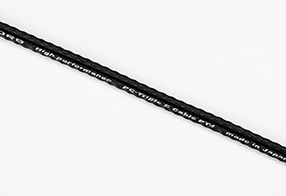 Original PC-triple C cable 'PT-4'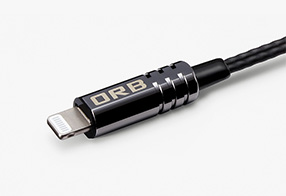 Original tin cover shell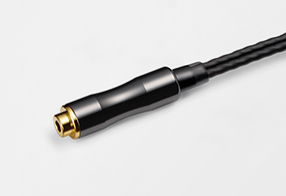 2.5φ inlet jack
This is new designed all made in Japan 'Clear force Lightning-2.5φ', cable for lightning connectors.
It can connect from lightning jack to 2.5φterminal.
Every single cable is carefully crafted by ORB's master craft-man by hand. Each component part is careful selected. ORB's original PC-triple C cable PT-4, Japanese Toh-pra connector's 2.5φ jack and using original Apple lightning connector circuit for long life use. Even we creator new connector cover shell for making good sound.
You can enjoy the device with lightning jack superb sound you have never heard!!

Using Apple's original lightning circuit for this cable and others are all ORB's original component parts. The lightning terminal is cover with our original tin cover shell. Our original PC-triple C cable 'PT-4' and Japanese high glade aluminum 2.5φ inlet jack. Crafted carefully and detailed by our master craft-man by hand. Our original gun metallic plate gives this cable.
This cable can change from your device with lightning jack to like as high-quality music player!

ORB original cable 'PT4' adopts high purity oxygen-free copper PC-Triple Cas a conductor.

We selected PC-Triple C for the conductor of our new designed cable.
It improves conductivity and acoustic characteristic. Our new flexible, smooth and less touch noise cable, PT4, has both superb sound quality and usability.
( PC-Triple C is a registered trademark of FCM Co., Ltd. and Promotion Works Co., Ltd. )

Unbalanced Connection
manufacture : Made in JAPAN
Model

Type

Length

Lightning to 2.5φ

About
11cm